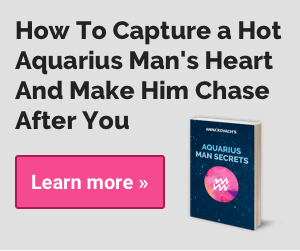 Love & Relationship With Aquarius Woman
On every mental level, an Aquarius woman would be like an Aquarius man in the way of approaching love and relationships. What would it be? She likes to keep things interesting in the best possible way, but it also means that love is all fun for her. With her light-hearted attitudes towards the surrounding things, many people would suppose that she's one of those types who fall in love easily. It's not true in reality since it may take her a while to truly trust someone else, and emotionally link herself to him.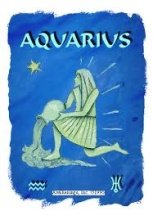 Is it hard to approach her or not? How does she handle difficulties in real life? According to Aquarius female characteristics, this woman loves to take challenges and deal with any life issue independently. However, when the word "love" comes to her mind, it would be tough for her at times since she's not the type that anyone finds it the most basic to get through her heart. When actually accepting someone, it requires a certain period of time for her to see if she's able to communicate well with that person or not. Be ready to meet challenges given by this tough and strong-willed woman.
For a typical Aquarius female, one of the key factors determining the highest chance of winning her heart is to possess the delicate and graceful communication skills. There's no need to be a real communicative and social creature all the time, but at least bring your most enthusiastic and energetic self to her. Be careful! Your woman is the one loving to rationalize everything especially in an emotional way. That's just so typical of her to appreciate reasonable and logical things rather than doing things with her heart only. Being quirky, inconsistent, eccentric, and bohemian, an Aquarius woman in love is unlikely to give you so many advantages in a romance game.
Once she's finally moved by your own actions and gets the right feeling about a true love, she will devote herself almost completely without being protruded by anyone else. More than expected, your Aquarius woman could bring different sources of satisfaction and excitement that you've never known of its true existence. Notice that she's always got a small part that primarily relates to her isolation from others. Thus, what she values the most about her ideal man is how he can possibly understand the diverse sides of hers. He must have a sort of understanding and enough sympathy to accept her completeness.
Your lover needs freedom even when being in a relationship, and does not like to be a homemaker at home. Give her some time and more spaces to breathe and be herself. We may sometimes call her a rebel in love. In real life, some Aquarian women won't follow the calling of any fashion style, but prefer to stay true to themselves by raising concerns about their individual looks.
How To Date An Aquarius Woman
Stealing a strong-willed woman born under Aquarius sign is not an easy task at all, so take advice right as below to find out how to understand them:

Do not save your flattering words about how open-minded she is. This is the best time for you to give her some of your unexpected compliments so that she realizes how much you get interested in her.
Make her do anything that can be out of the usualness. That's what she likes to experience the most especially when her senses are all stimulated by something unconventional.
Let her have her own spaces and freedom. Your Aquarius woman does not like to be bound emotionally especially when it comes to home and family things.
For more information related to the topic "Aquarius Woman In Love", please send your questions to us through the textbox online.
---
Terms: